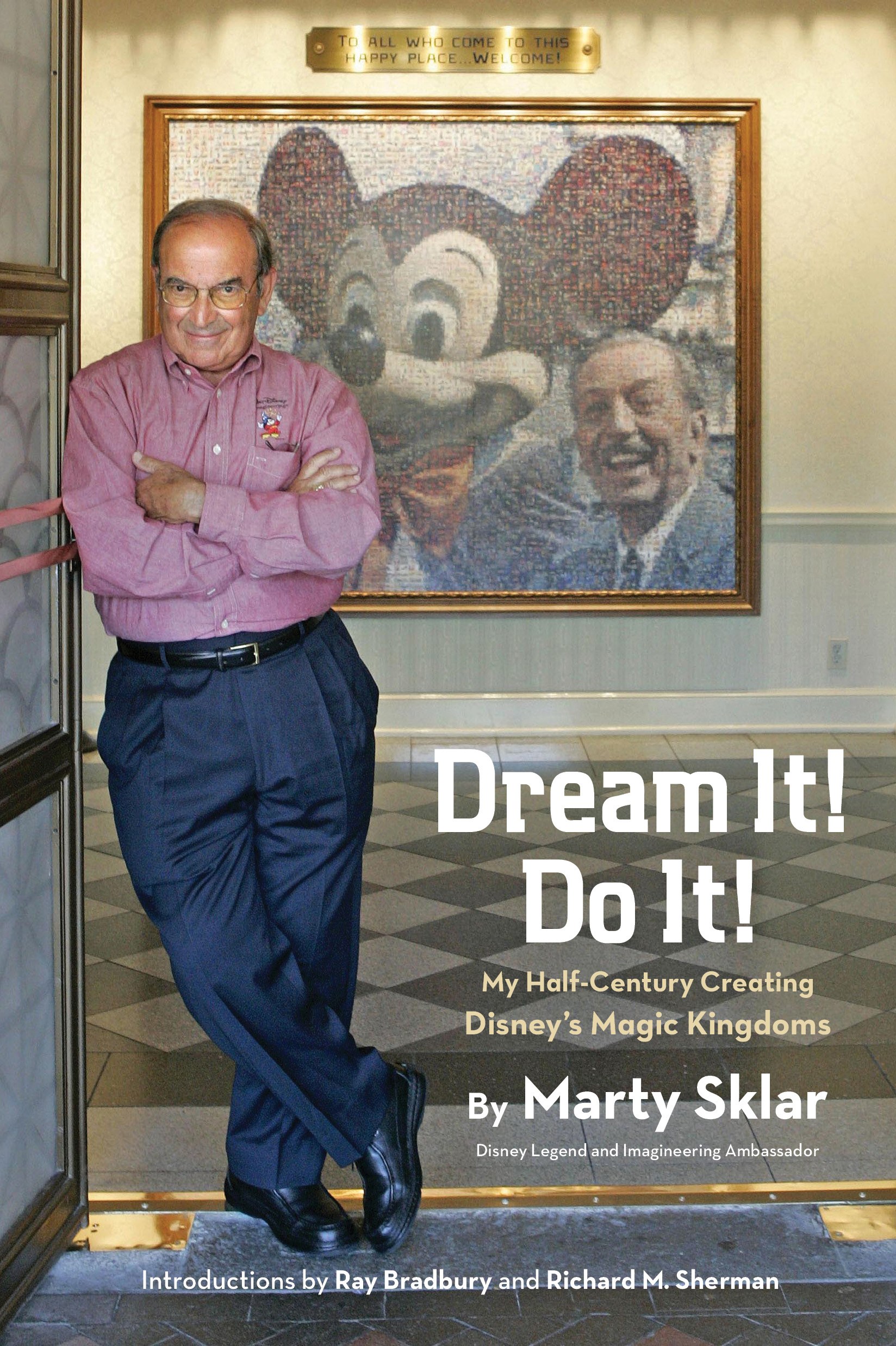 I am extremely lucky that my family and I have the opportunity each year to take a family vacation to Disney World.
We usually go in January, so often there are a few christmas gifts that center around our trip or Disney in general.
This year I received the book Dream It! Do It! My Half Century Creating Disney's Magic Kingdoms by obviously long-time Disney Cast Member Mary Sklar.
I have always been absolutely facinated Walt E. Disney. A genious of business and expecially marketing (one of my loves.) I think that there is a LOT to be learned from him in these respects that translates into a whole lot of businesses and organizations.
This book was an entertaining and eye opening look at first hand stories from a guy who was there from the beginning as well as some really cool behind the scenes as to the building of both the California and Florida theme parks.
I devoured it.
Every word.
While I did not find Marty to be the best book writer (you can 100% see his journalistic background in his writing style), it didn't even matter.
The stories were interesting, I laughed out loud many times and it was such a cool book to read before/while seeing Disney World each day on our trip.
I think anyone interested in PR/Advertising/Marketing should read this book, or anyone who loves behind the scenes Disney Stuff.
..Disney lover or not it is obvious that the Disney Company in just the best at what they do.